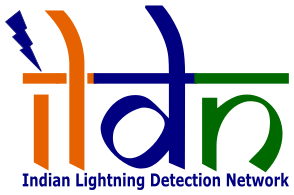 Indian Lightning Detection Network (ILDN) is the first indigenously developed experimental lightning detection system in India with a goal of academic purpose and research collaboration among interested people.
The data and products available on the website are free of cost and meant for only non-commercial purpose. Please email Anirban Guha anirbanguha[at]tripurauniv.ac.in for further information.
Voluntary contributions of any kind are most welcome.
Collaborating institutions:
Central University of Rajasthan, India;
Dibrugarh University, India;
Indian Institute of Geomagnetism, India;
Kashmir University, India;
K L Deemed to be University, India;
Tripura University, India;
University of Calcutta, India;
Technical support from Paul Nicholson ildn[at]abelian.org;
Open source software: Linux, GNU, PostgreSQL, Apache, Leaflet, vlfrx-tools;
---
Centre for Lightning and Thunderstorm Studies (CeLTS), Department of Physics, Tripura University, India.

---